Maserati
In the car world, luxury has become ordinary. The very things that are supposed to stand out are actually the ones that look the same. A luxury car should be more than just a pricey drone.
Agency: Mcgarrybowen
Role: Designer
▾
For the launch of Maserati's new model Ghibli, the brand was positioned as a multi-sensorial challenger, with a reminder that a real luxury car, regardless of price point, should make you feel something every time you're behind the wheel.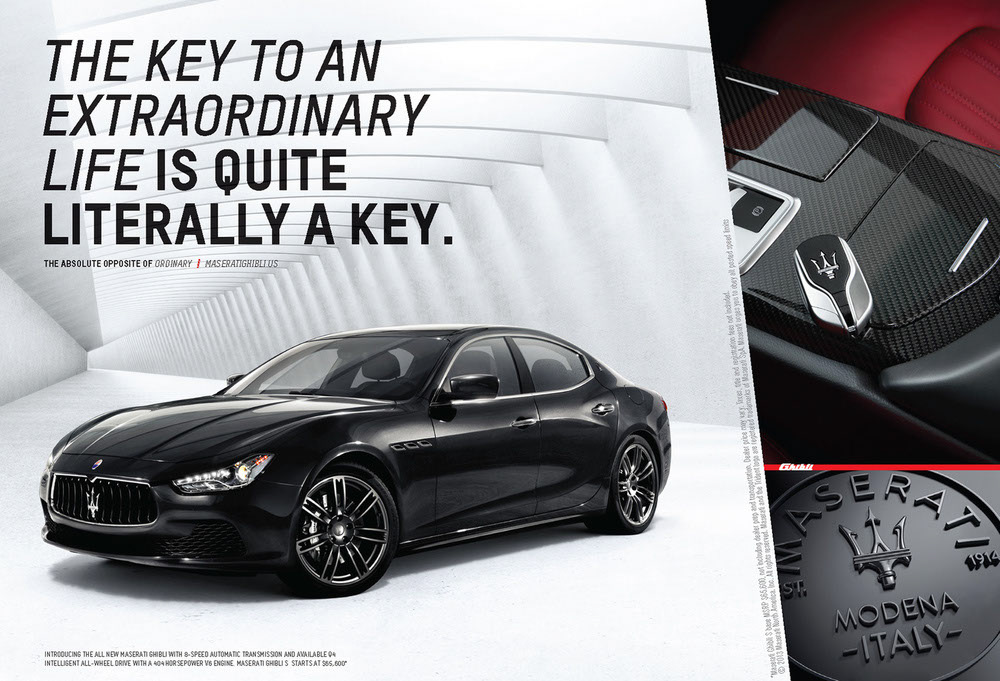 Released incrementally on Facebook and Youtube in the build up towards the official reveal at the 2013 LA International Autoshow